22. Ice Cube, Dave Chappelle, and David Alan Grier turned down the role of Bubba. Ice Cube was not interested in playing someone with a disability and Chappelle figured the movie would bomb. Chappelle admitted that he regretted not taking the role.
23. Kurt Russel who was uncredited said that he was the voice of Elvis in the movie. He had played Elvis Presley in the 1979 TV movie Elvis.
24. The Shrimp boat used in the film now floats in a moat surrounding Planet Hollywood Restaurant in Downtown Disney, at the Disney World Resort in Florida. Also, a ping pong paddle signed by Tom Hanks hangs on the wall of the restaurant.
25. Jenny Curran, the role that was ultimately played by Robin Wright went to Jodie Foster, Nicole Kidman, and Demi Moore. All of them rejected the role.
26. The house used in Forrest Gump is the same house used in The Patriot(2000). The crew of The Patriot changed the paneling of the interiors before shooting the interior scenes.
27. Sally Field who plays Tom Hanks' mother in the movie is only ten years older than him in real life.
28. When this film became wildly successful, talk of a sequel naturally arose. However, at the time, Tom Hanks adamantly refused to work in any sequel (and making the sequel with another actor was not a consideration).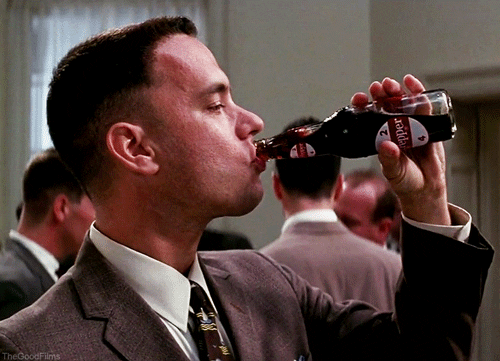 Did you enjoy this post? Kindly like, and share this post with your friends too!