13. Everything Kenny says throughout the show was scripted even though it was always muffled and impossible to understand.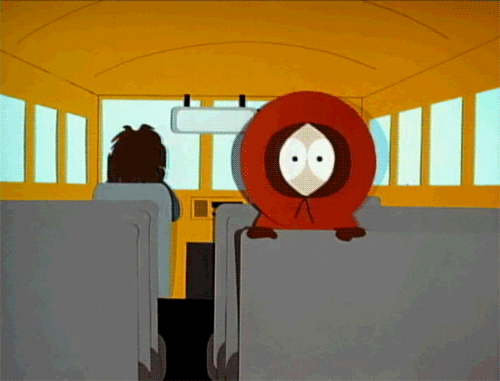 14. The episode "Black Friday" is a parody of scenes from Game of Thrones in which the characters frequently would walk in the gardens discussing political intrigue. In response, the GoT scriptwriters consciously stopped writing such scenes. 
During one scene in GoT, one of the characters remarks that she would fling herself off the cliffs if she had to take one more walk in the gardens in reference to the South Park episode.(source)
15. When "South Park" aired its anti-"Family Guy" episode, they received flowers from the crew of The Simpsons.
After the episode "Cartoon Wars" was aired The Simpsons sent flowers to South Park saying they were "doing god's work". In the episode Cartman tries to get The Family Guy off the air, which The Simpsons hate too.
16. South Park still holds a Guinness World Record for "Most Swearing in an Animated Series" till date. 
17. Trey Parker ad-libbed most of the lines for Cartman, his favorite character, in the show. 
18. A gene that causes fruit flies to die within two days was named "Kenny" in honor of the character Kenny McCormick. 
A scientist at University of Strasbourg discovered a mutated gene that would kill adult fruit flies after being infected by a certain type of bacteria. It is in reference to the character Kenny who dies in almost every episode.(source)